Looking to fulfill CEU requirements? We got Ewe!
Virtual Learning is Here!
As we all adjust to our socially distant lives, there is little doubt that work and education have taken a dramatic shift. Our Tonik team loved herding everyone into a conference room and having a little lunch, learning, and laughter with our accredited CEU (continuing education unit).
With restrictions in place keeping everyone with the ability to stay home, at home, we couldn't wait to see some smiling faces again, so we took our popular CEU online.
"Why Out Is In. The power of great design in the great outdoors."
"Why Out is In" is designed to educate specifiers on the evolution of outdoor spaces across a variety of vertical markets, exploring the importance of connection to nature for our health and wellbeing. We look at inspiring ways to incorporate smart material choices as well as innovative design ideas that help draw people to the exterior spaces that help them feel most engaged and connected to nature and each other.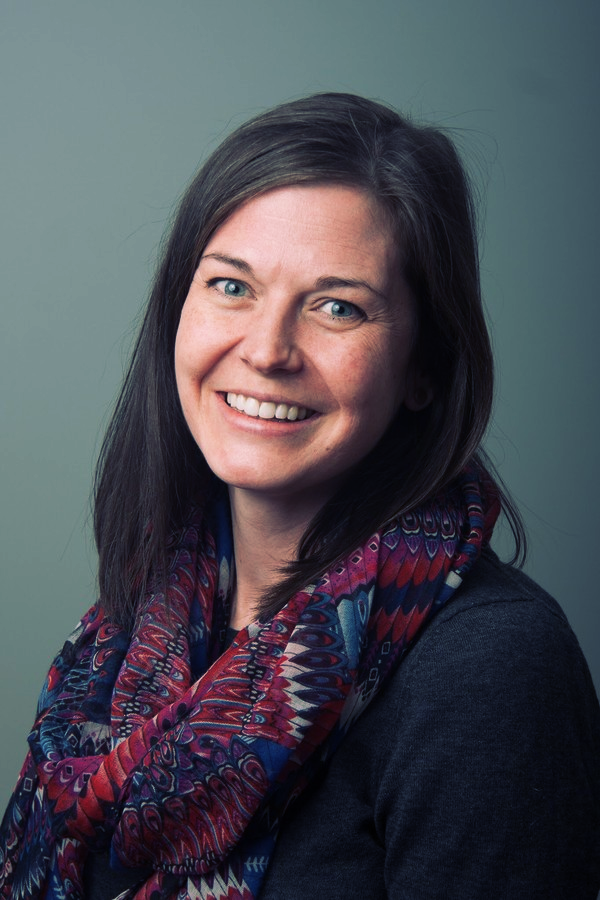 Emily Iwanicki is our Tonik National Sales Manager and helps steer the sheep in our CEU's. She says, "Our goal at TONIK was to create a CEU that is an extension of our brand. We provide a fun, interactive, and informative CEU delivering facts with a smile. We strive for engagement, the sharing of ideas, and if you make it to the end of our CEU, it will be well worth your time!
"Virtual CEU's allow for ultimate flexibility. You are able to join at a scheduled time or request a CEU at a specific time that works for you. Like when the kids are taking a nap or you don't have three conference calls at once. In presenting this CEU virtually several times, it is evident that the rumor we are a fun bunch of outdoor furniture nerds is getting out."
Reviews from participants: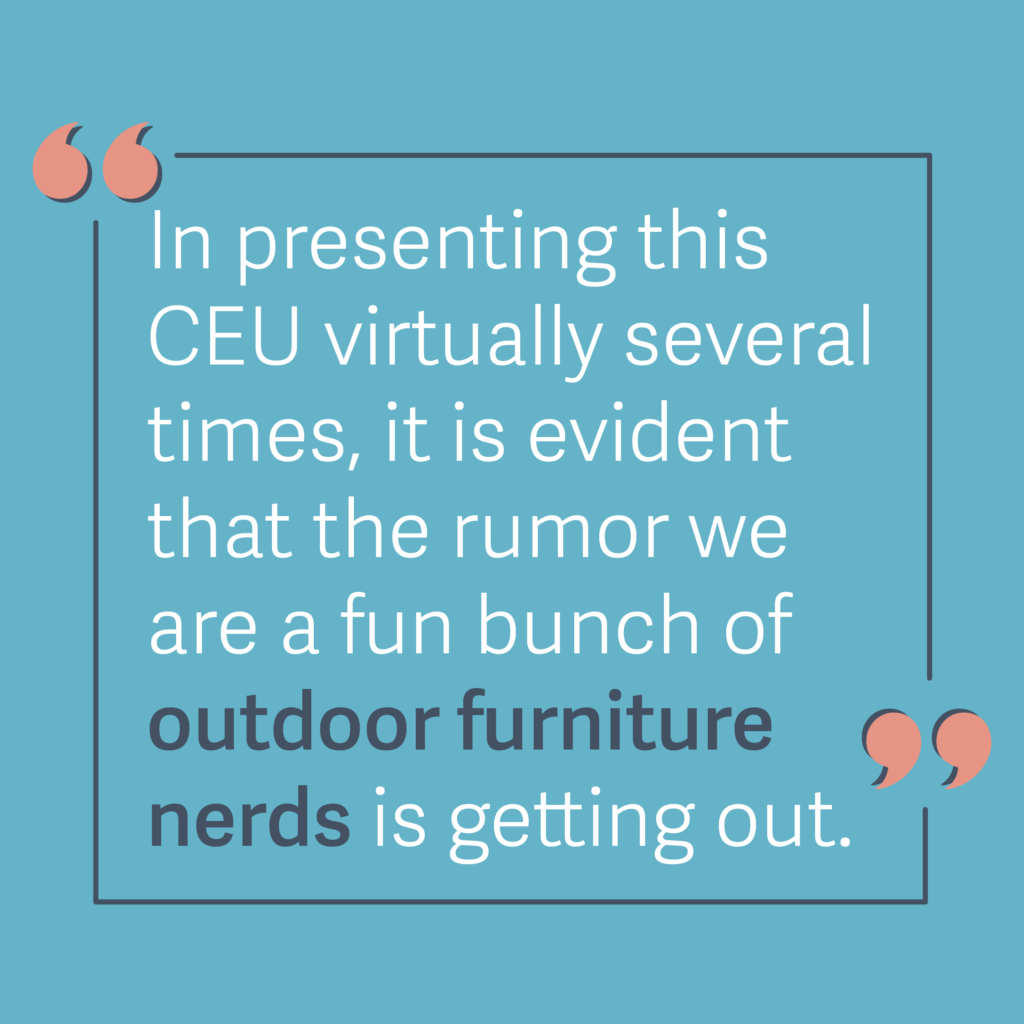 CEU Number: CEU-107968
Designation: Health, Safety, Welfare
Learning Level: Basic
Subject Code: 4. Design Specialties / 8. Specialty Miscellaneous
One credit hour received upon completion
To learn more about our Tonik virtual CEU, visit https://tonikworld.com/ceu-registration/.
More information about Fairfield Residential
https://www.fairfieldresidential.com/
More information about the Interspace Design Group www.interspacedesign.com
Back