Combining Tonik Furniture with Illumination Options Creates Dazzling Night Spaces
Day or Night, Tonik Furniture will be Looking Tight
Choose from rechargeable multicolor LEDs or a bright white chorded option for more permanent installations.  Adding Illumination to Tonik furniture is a simple way to make spaces unforgettable.  We all know that the fun doesn't end when the sun sets.  Illuminated Tonik furniture will make your space magical and keep conversations going well into the AM.
See all Illuminated Products
Day or Night, Tonik Furniture will be Looking Tight
Most Tonik products can be Illuminated including our loveable mascot, Dottie.  LEDs are an environmentally friendly light source that features a long lifespan and ultra-high efficiency.  LEDs do not produce heat and can operate in cold conditions.
Illuminated Dottie
#Illuminated
Multi-Unit Housing, hotels, restaurants, and more are installing Illuminated Tonik furniture to help draw customers seeking experiences.  When you create magical spaces, you create the synergy of free social media tagging.  By making your space "Instagrammable", you'll draw more guests and customers than ever before.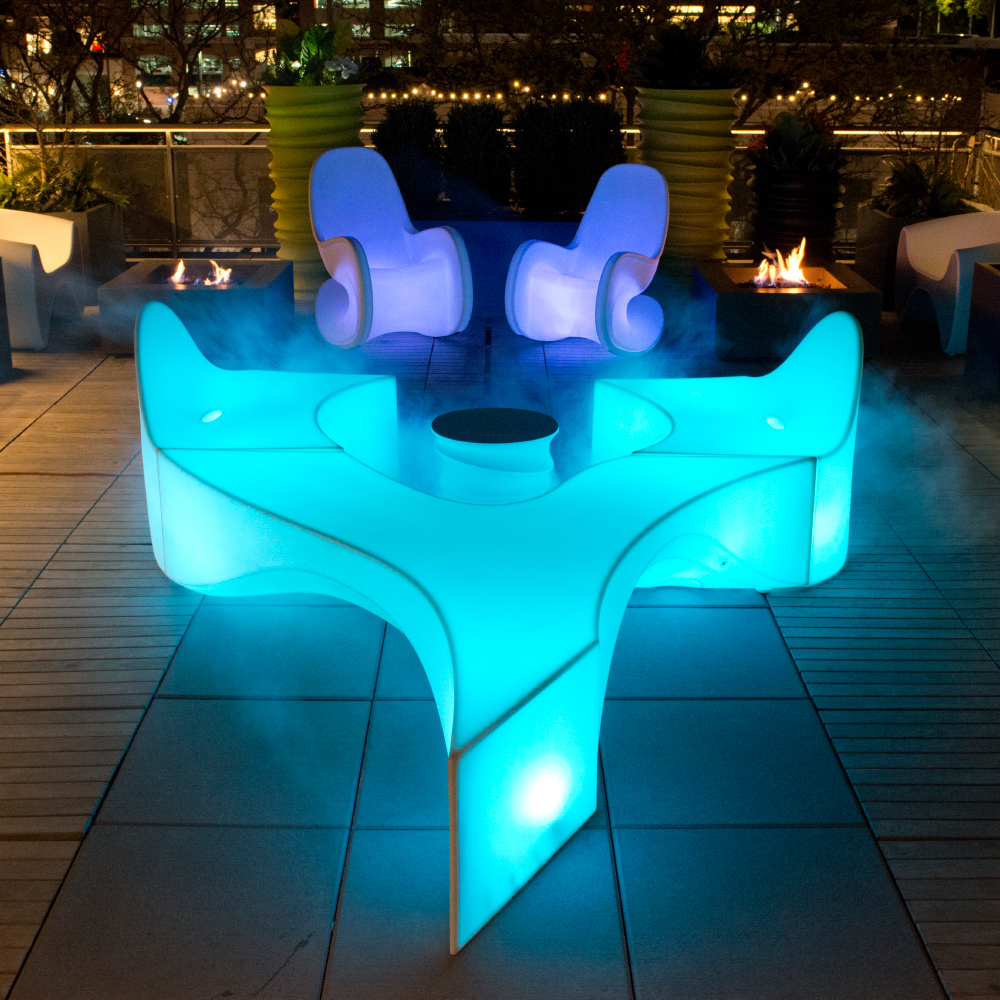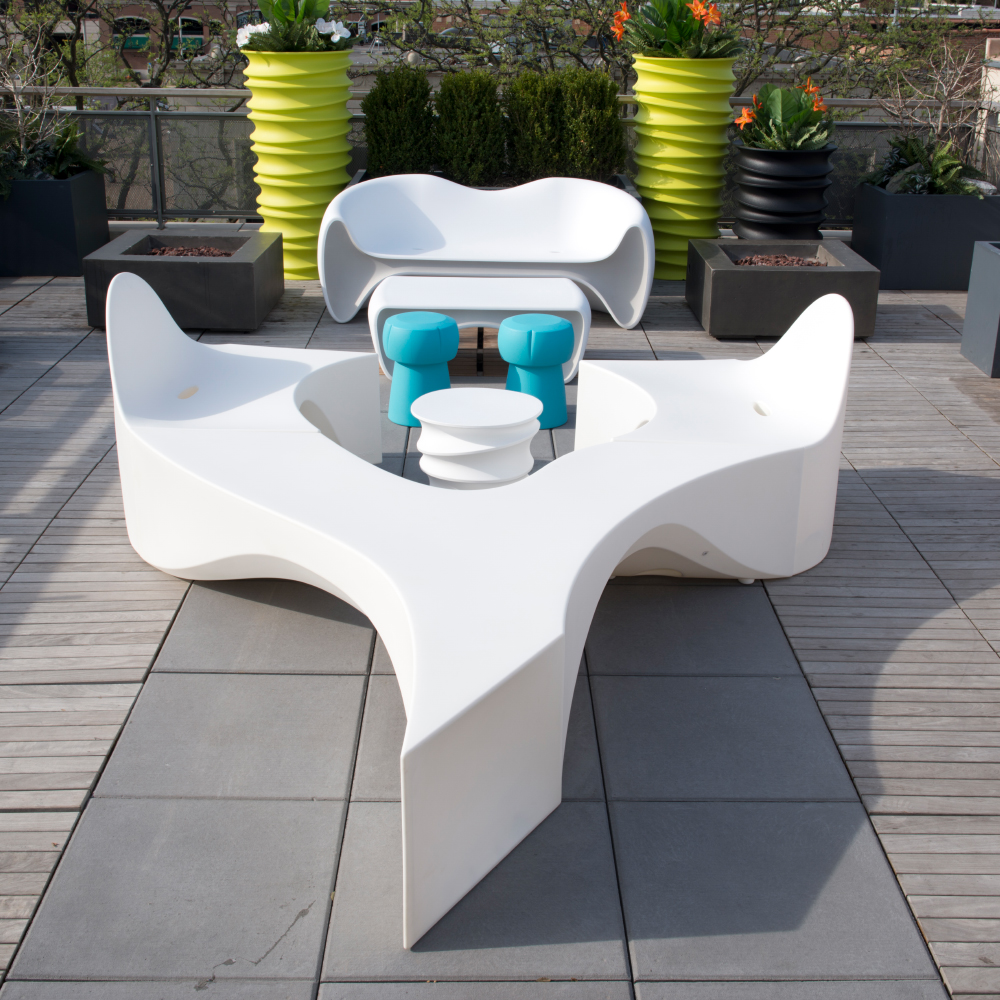 Amazing Look, Night and Day
The success of Tonik Furniture is built on the amazing shapes that set the scene for life's greatest moments.  When you combine the already fun and funky designs with stunning illumination, you create an extraordinary experience.
Find your Representative