TONIK, Karim Rashid Win Prestigious International Award for Design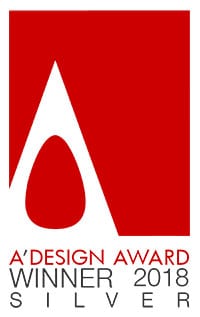 TONIK, a producer of offbeat yet design-forward hospitality and commercial furniture, along with the designer of its inaugural collection, recently won an A' Design Silver Award, an internationally recognized distinction that was bestowed upon the company just a little more than a year after it was launched.
The award-winning product that won over the grand jury is GOBY, a series of indoor and outdoor furniture with a curvaceous signature shape that has interplay of concavity and convexity. This line of furniture includes a love seat, lounge chair and table, and is available in 20 colors and two-tone versions.
"We are very appreciative that A' Design recognized our GOBY designs with the Silver Award," Stephanie Suiter, TONIK Product Manager, said. "It's such a globally recognized award, and it just shows that all of the hard work we've put into this brand since we launched in May 2017 has really paid off. It also indicates that our products resonate with the design community."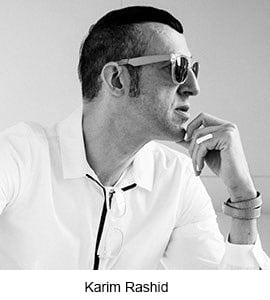 GOBY was designed for TONIK by world-renowned, award-winning designer Karim Rashid, who has worked in more than 40 countries on over 3,000 designs. He also has been awarded more than 300 times for his innovative and prolific work internationally.
"At TONIK, our goal is to push the conventional design culture of everyday spaces and transform them into something animated and dynamic," TONIK President Scott Karl said. "At its core, TONIK embodies the American spirit. We come from different backgrounds, we relish deep discussions of differing opinions that bring us closer together, we work hard with a can-do attitude, and we care about being good stewards to our next generations. And we do it in comfort and style."
According to the A' Design website, the aim of the award is to "highlight the excellent qualifications of best furniture designs and greatest furniture design concepts worldwide. The A' Design Accolades are organized and awarded annually and internationally in multiple categories to reach a wide, design-oriented audience. The ultimate aim of the A' furniture Design Competition is to create a global awareness for good design."
Dustin Coleman is a writer for TONIK.
Back