The History of the Bikini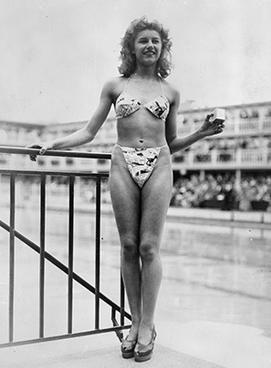 The year is 1946. The average cost of a new house is $5,600, the price of a gallon of gas is 15 cents, and less fabric is becoming necessary to make a swimsuit.
Although some history of the bikini design trace back to ancient Greece, it was a ration on fabric post-WWII that inspired French engineer Louis Réard to introduce the modern bikini. The name for his design borrowing from the Bikini Atoll, where post-war testing on the atomic bomb was taking place. It was first modeled by Micheline Bernardini, on July 5, 1946. In the swimwear fashion world, less was becoming more.
The new 'Bikini' caused a sensation at a beauty contest at the Molitor swimming pool in Paris. (Photo by Keystone/Getty Images)
The bombshell that is the bikini has come to be iconic worldwide. Poolsides, seashores, and anywhere water exist, the view transformed. Sexy curves and minimalism take over, and many agree, it was a change for better.
The design of the newest Tonik outdoor furniture, the Bikini Lounger, shares it's name and inspiration from Bikini Swimwear.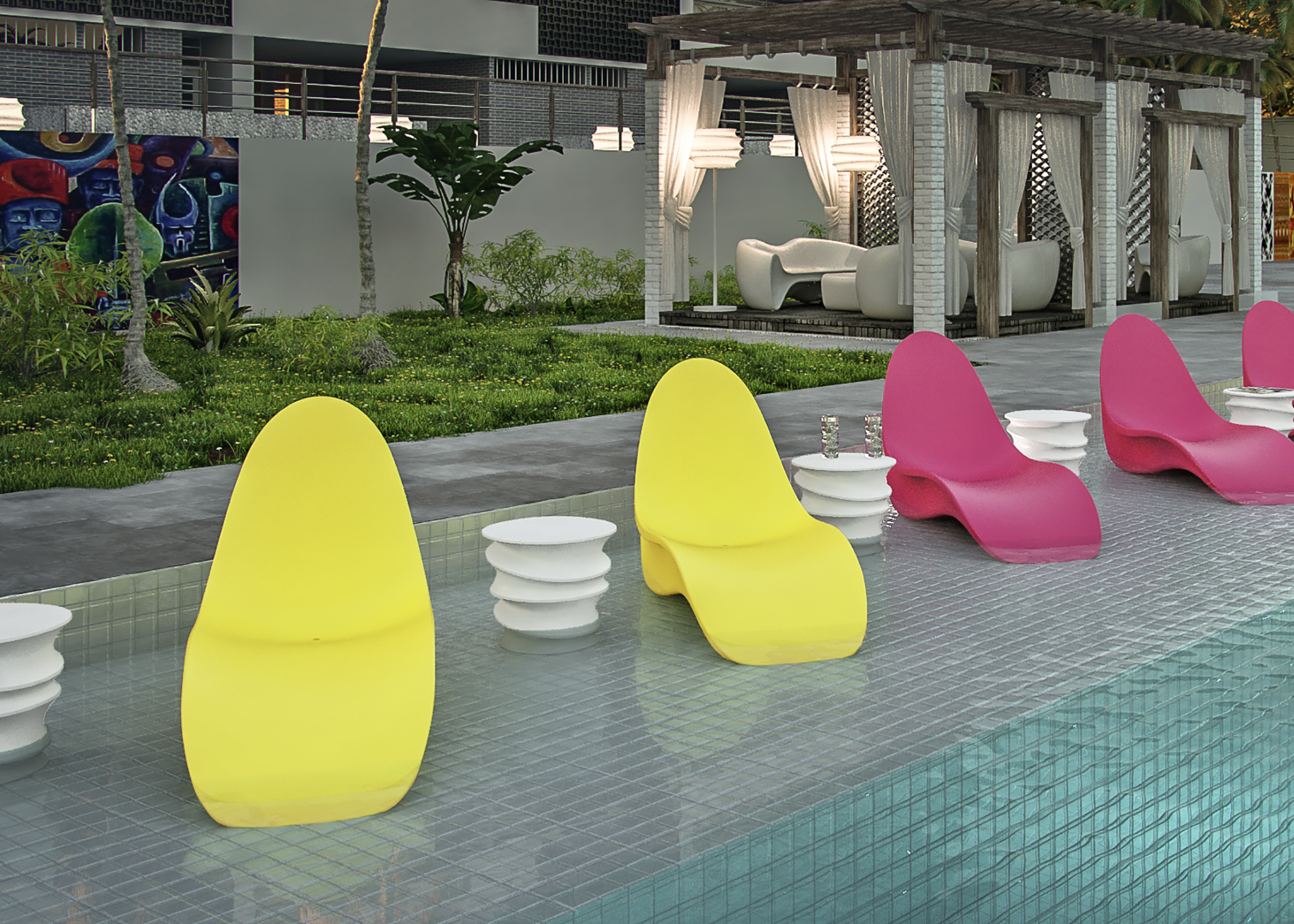 Much like the swimwear namesake, the Bikini Lounger improves the view in any tropical setting. Its ballasted design allows for partial submersion into the water, and the sleek and stunning minimal curves follow the contours of the human body. The designer, Karim Rashid is well known for his modern design approach and delightful curves.
You'll find the Bikini Lounger at resorts, hotels, multi-unit housing complexes, theme parks, and anywhere funky modern Tonik furniture fits. It's easy to clean, UV rated, and designed to endure the harsh outdoor elements.
For more information on the Bikini Lounger, visit Tonikworld.com.
Back