Leading Online Architecture Platform Recognizes TONIK's Innovative Designs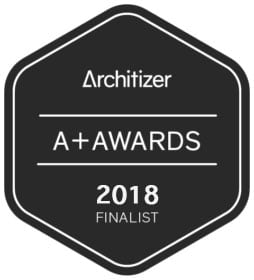 A leading online platform that connects architects and building product manufacturers recently recognized TONIK's RIPTIDE™ Series in its annual awards that highlight the best architecture and products from around the globe.
Architizer's A+ Awards recognized TONIK in both the Jury Award and the Popular Choice Award for Outdoor Furniture. And while TONIK didn't take home a trophy, being selected as a finalist was an honor in itself.
"Architizer has always been a trailblazing platform, connecting the best architects with the best products," Stephanie Suiter, TONIK Product Manager, said. "Winning an award would have been an amazing achievement for such a young company like ours. But we don't look at being named a finalist as a consolation prize. We consider it an incredible honor."
RIPTIDE™ is a modular furniture seating system composed of three primary shapes – seats, wishbones and benches – capable of endless configurations made especially for hospitality and other commercial environments.
The series was designed for TONIK by world-renowned, award-winning designer Karim Rashid, who has worked in more than 40 countries on over 3,000 designs. He also has been awarded more than 300 times for his innovative and prolific work internationally.
"The A+ Awards are bigger than just the architectural community," according to the Architizer website. "Entries are judged by more than 400 luminaries from fields as diverse as fashion, publishing, product design, real estate development, and tech. What architects do shapes every space and every place where people spend their lives, so we created the A+ Awards to remind people how important architecture is."
Dustin Coleman is a writer for TONIK.
Back