Lawrence Humane Society Debuts New 7.5 Million Dollar Facility Featuring a Modern Splash of Funky Tonik Furniture
Bright natural light, large windows, the sounds of nature, and fun colorful furniture are now the surroundings while dogs and cats pick out their new humans in Lawrence Kansas.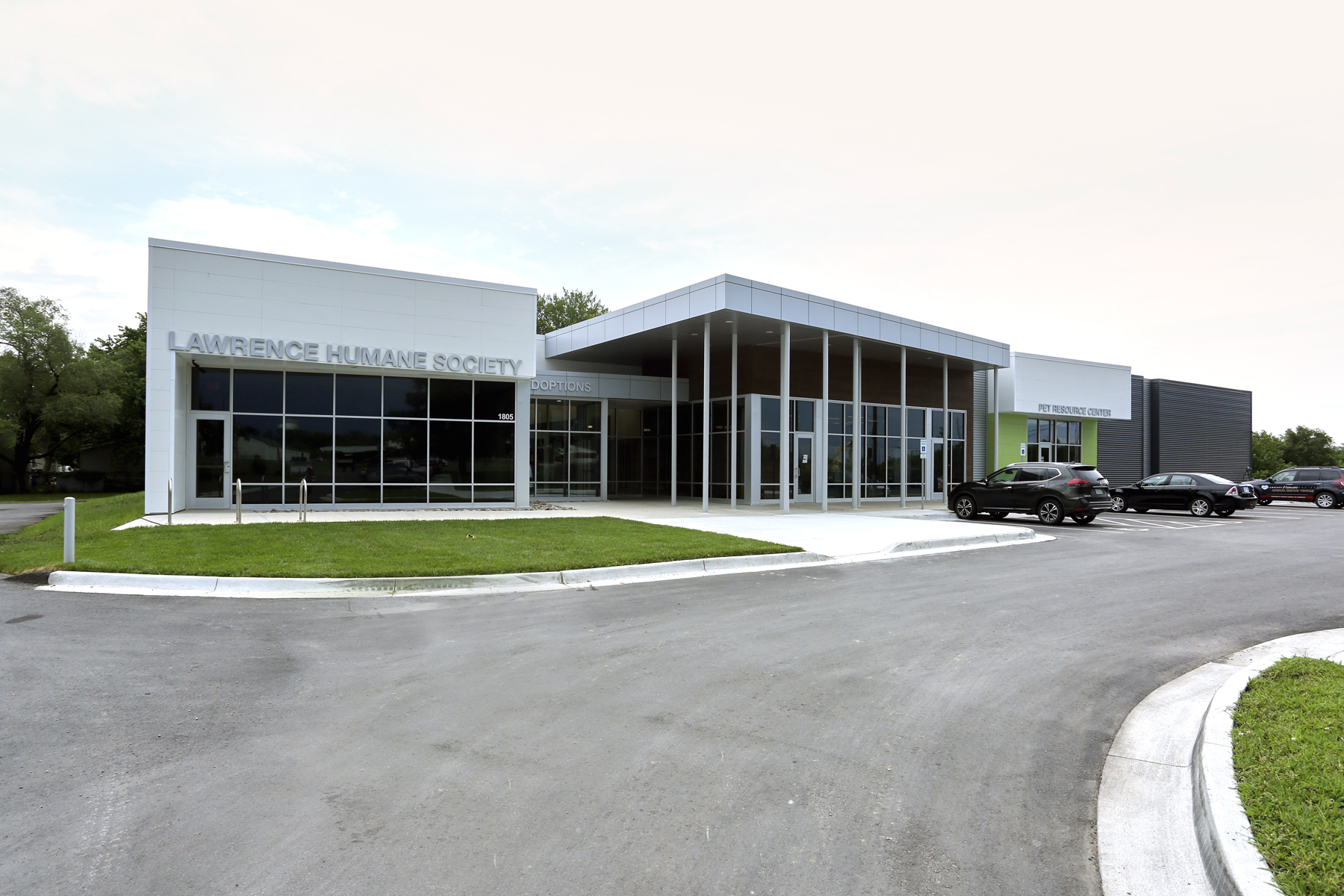 Lawrence Humane Society is a modern facility built as a response to the growing needs of the pet population in Lawrence, Kansas. With a larger, updated facility, the Staff at Lawrence Humane Society can now offer services to a larger volume of dog and cats, including a neuter/spay and release program for cats. The state-of-the-art HVAC systems help control airborne pathogens and provide a clean, easy breathing experience for both humans and their furry companions.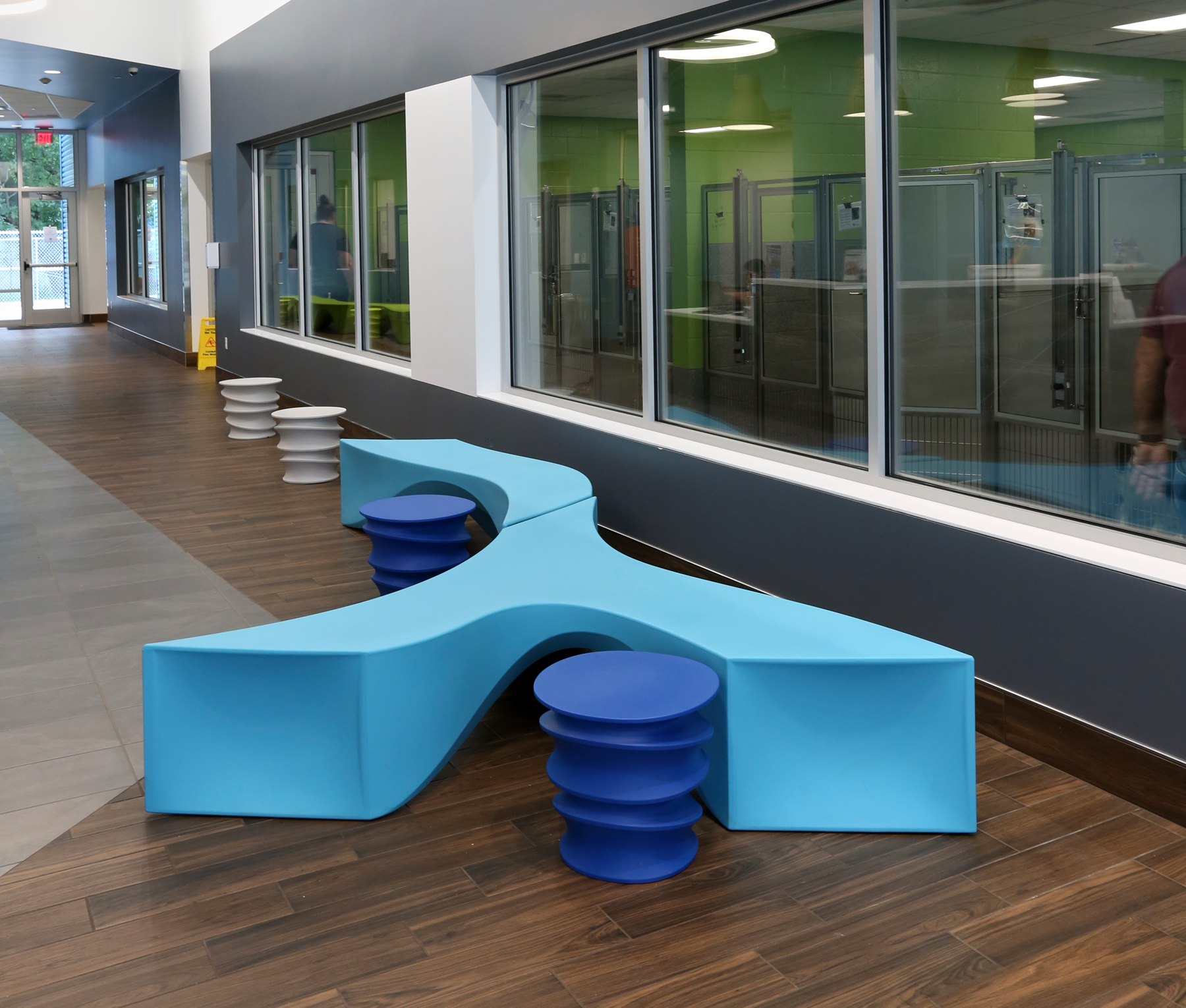 The interior design of the facility features several areas designed to bring in the public and make them feel at home. The large lobby area makes the first impression for visitors and features Tonik furniture such as the curvy Riptide bench seating collection, and Swizzle stools.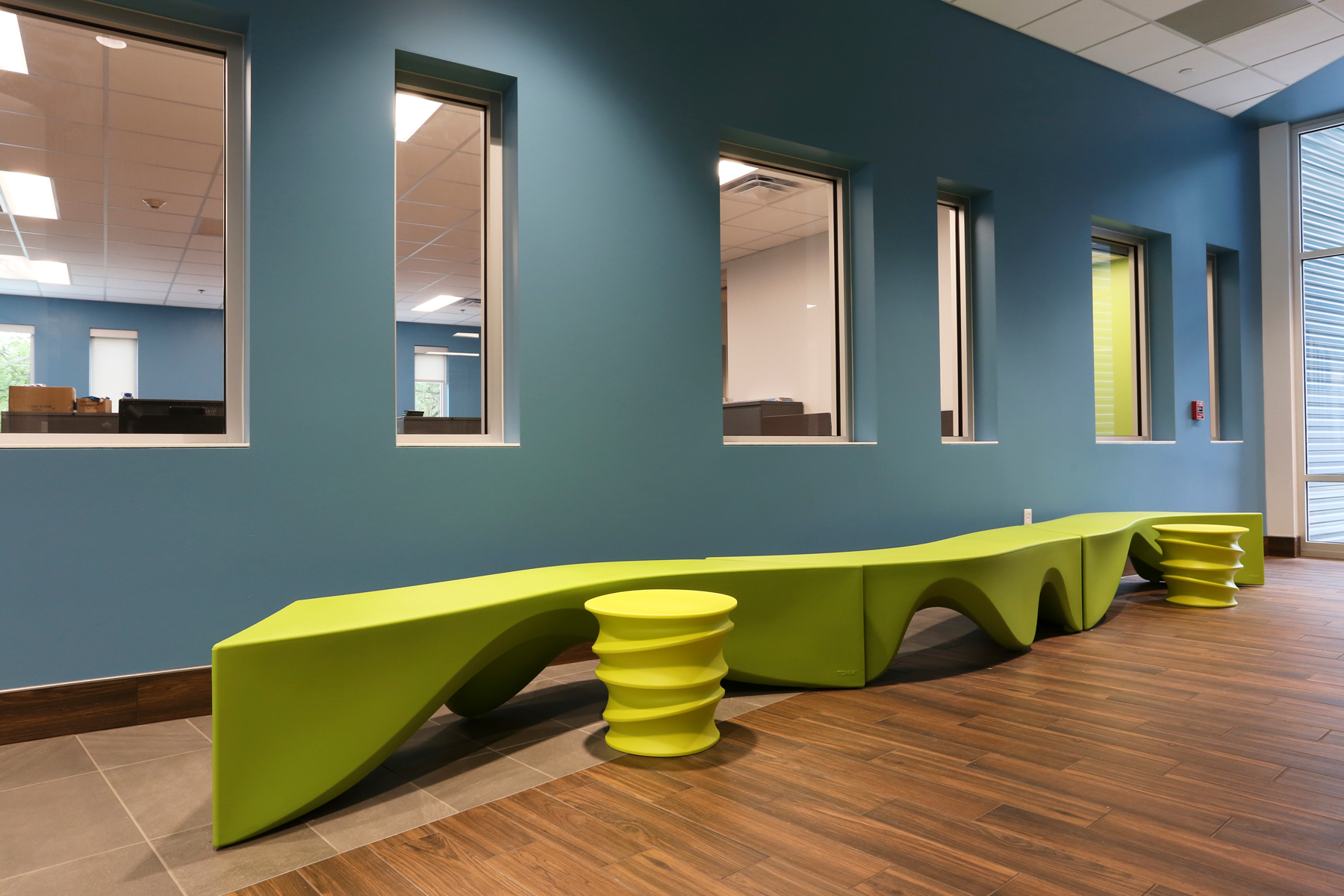 Choosing the right furniture was important to the plan for the new facility. According to Development and Communications Specialist, Nethra Jayaraman, the idea behind the design was to create a space that people would feel welcome. Jayaraman noted that "a bright, fun, and pleasant environment is something a shelter can struggle to achieve. With our new facility, we've created a space that volunteers, potential adopters, and staff want to spend time in".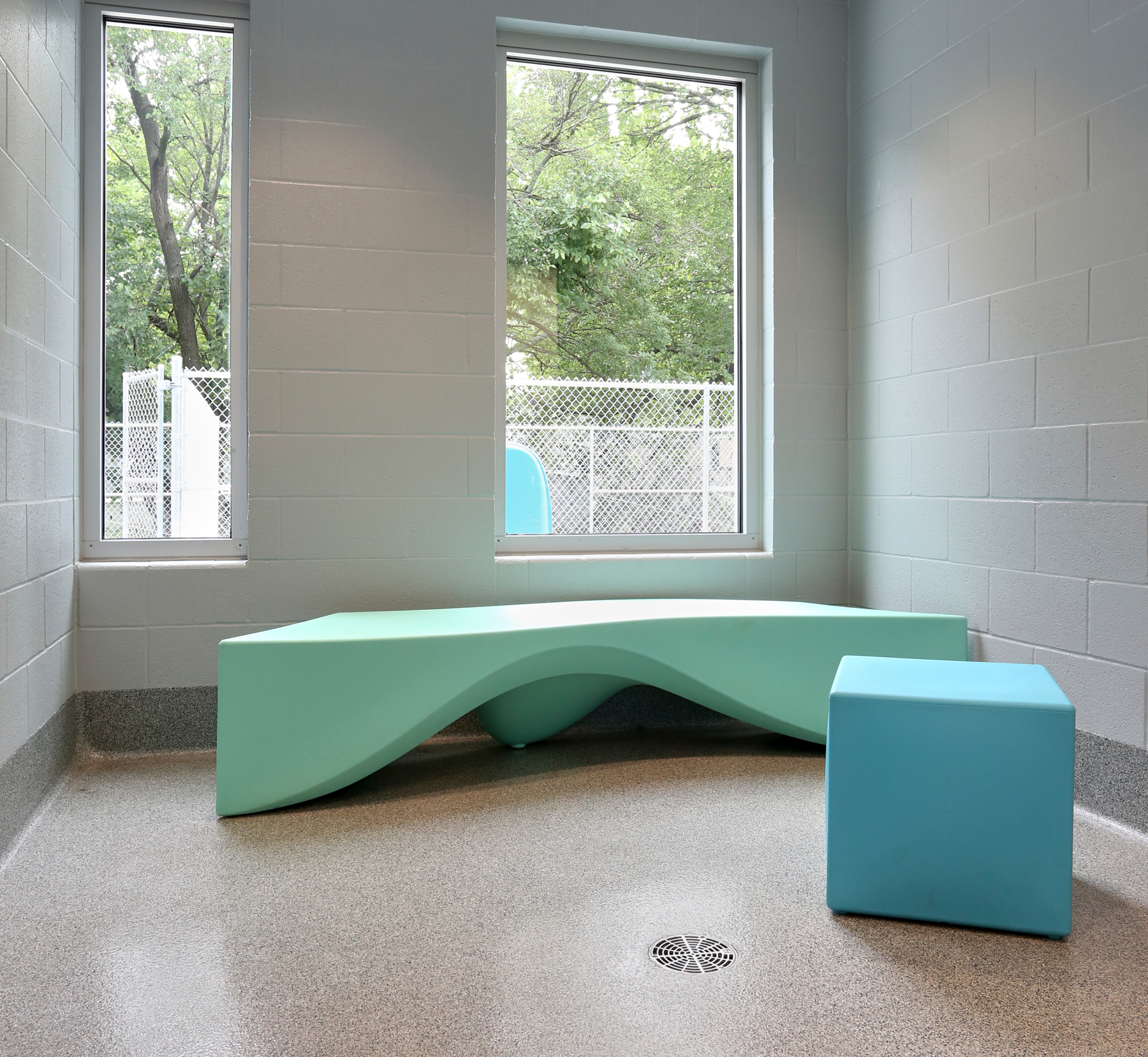 The choice for Tonik furniture checked a lot of boxes for Lawrence Humane Society. The unique nature and demands of the facility require their commercial furniture to be durable and easy to sanitize. Tonik rotomolded polyethylene furniture provided a robust solution without compromising on fun. Even in the outdoor play areas, the Huey rocking chairs and Dimple stools set an exciting tone for people to interact with four-legged friends.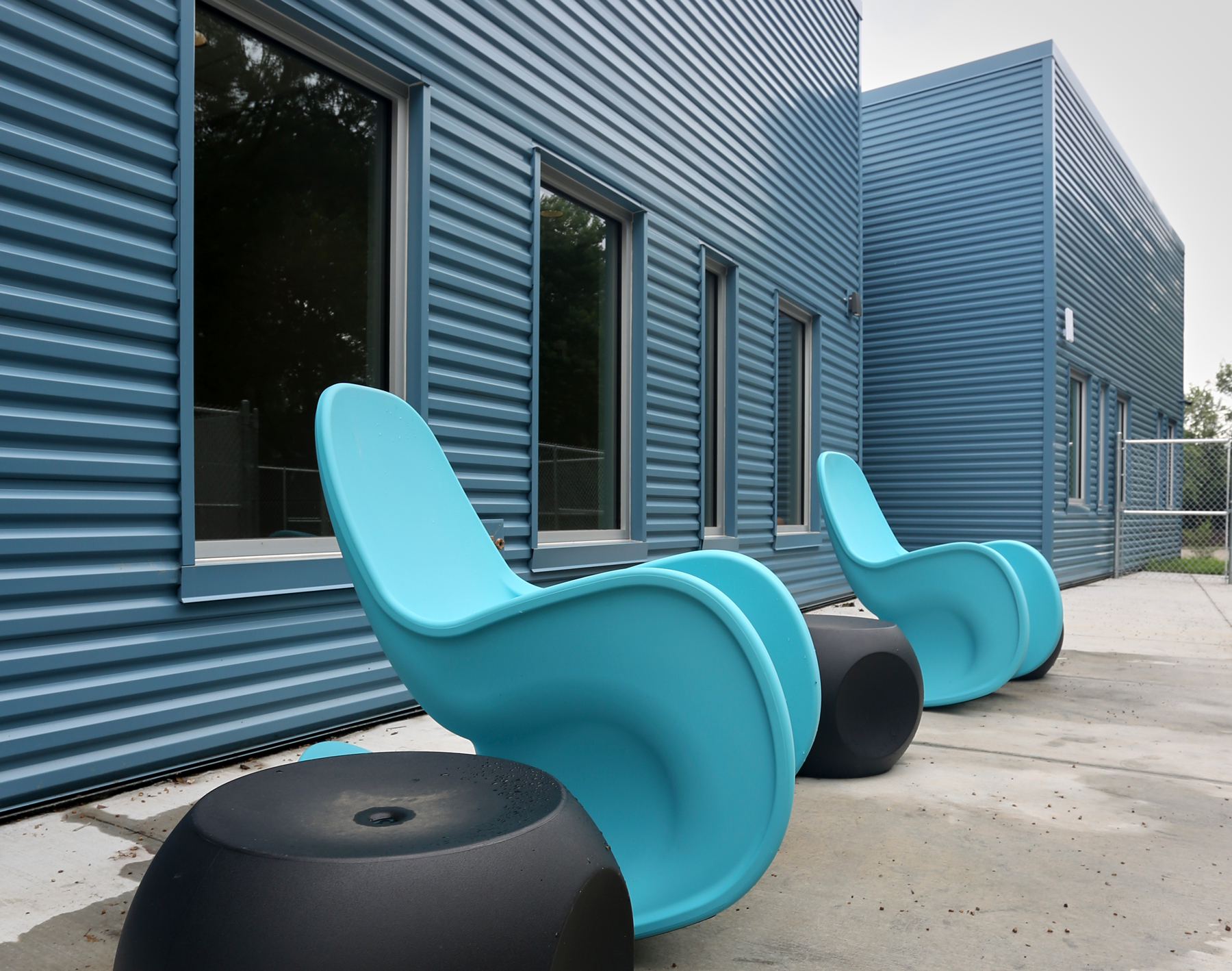 You can help support Lawrence Humane Society by making a donation, adopting or fostering a pet, or volunteering.
Follow Lawrence Humane Society on Facebook
Lawrence Humane Society Gallery
Back