Holy Sheep! DOTTIE Turns 1 Year Old at HD Expo 2018
Can you believe it? DOTTIE – our beloved sheep/mascot/spiritual leader with bulbous puffs and bright, outgoing colors – will turn one year old during HD Expo in Las Vegas May 2-4. Inevitably, flocks of attendees will want to visit TONIK Booth 2875 to help celebrate this bundle of trouble's first birthday.
"DOTTIE is more than a furniture accessory," Stephanie Suiter, TONIK Product Manager, said. "She is a fashion statement, wrapped in a cosmic artistic vision, mixed with a dash of sassiness and existentialism philosophy which makes her stand out from the herd. We even think she comes alive at night when we leave the office … seriously."
Designed by world-renowned industrial designer Karim Rashid, DOTTIE is whimsical and serves as a symbol of TONIK and the company's guiding principles of inclusiveness, connectivity and play. Would you like to win a DOTTIE of your own? Visit our HD Expo booth for details. In the meantime, check out the photos below to see all of the love that was bestowed on DOTTIE at last year's event. And visit Instagram #WheresDottie to see where this world traveler has been.
See you in Vegas!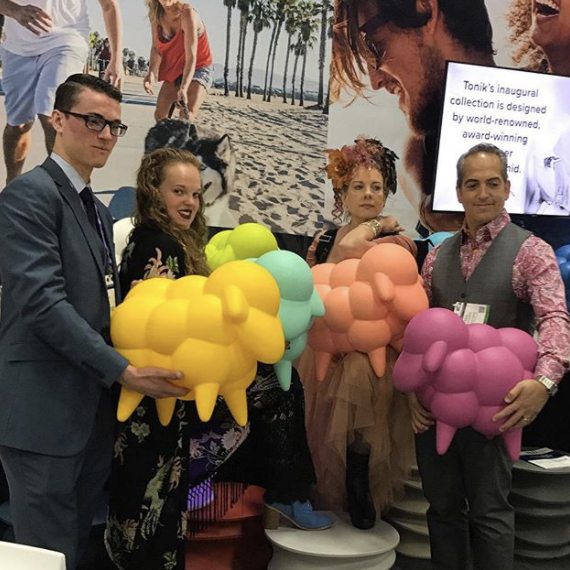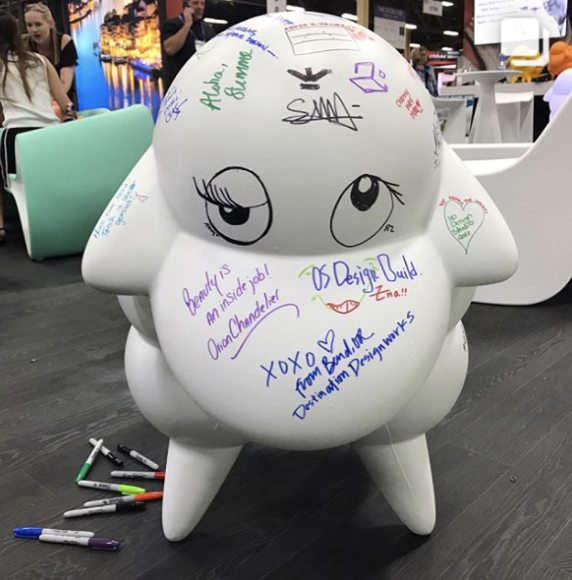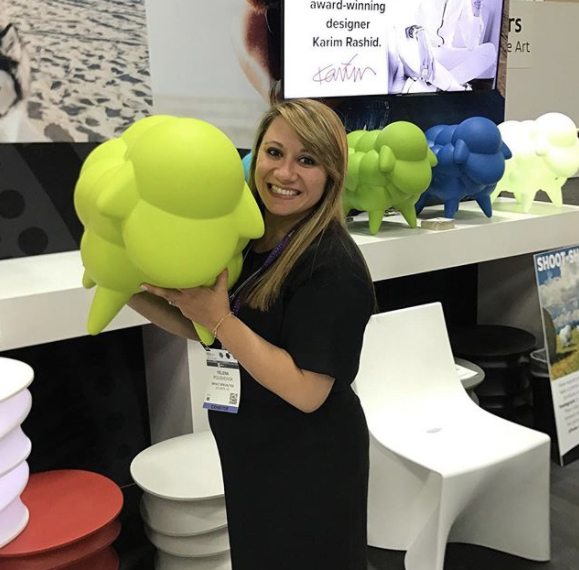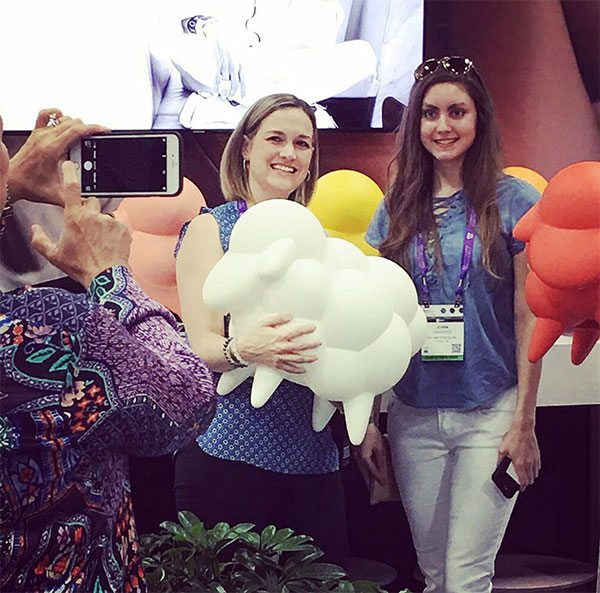 Back