Furniture, Fun and Sheep (Yep, Sheep) at BDNY Booth 183
TONIK, a new American-made brand of hospitality and commercial furniture, will showcase its innovative products that transform everyday spaces into funky slices of paradise at Boutique Design New York (BDNY) Nov. 12-13 at Booth 183.
In its eighth year, "Boutique Design New York (BDNY) is the leading trade fair and conference for the hospitality design industry, serving the eastern United States, Canada and Europe," according to its website. The show also "brings interior designers, architects, purchasing agents and hospitality owners/developers together with manufacturers and marketers of high-caliber design elements for hospitality interiors."
TONIK furniture products are well suited for the BDNY audience since they can be used indoors and outdoors in a variety of spaces in hotels, resorts and other hospitality environments that need highly durable and aesthetically pleasing products.
"TONIK products are highly durable, weather-resistant, UV-resistant, easy to clean and made of high-impact polyethylene," Stephanie Suiter, TONIK Product Manager, said. "But that's only half of the narrative. The furniture is unlike any other that you will find this side of the Atlantic. It's innovative. It's art. It's unexpected in every way."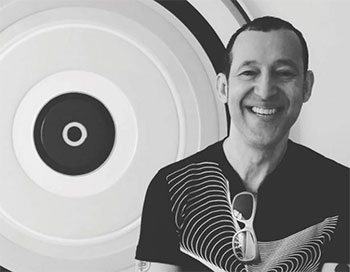 TONIK's inaugural collection was designed by world-renowned, award-winning designer Karim Rashid, who has worked in more than 40 countries on over 3,000 designs. He also has been awarded more than 300 times for his innovative and prolific work internationally.
One of the first TONIK products that you will notice in the booth is DOTTIE™, a playful abstraction of a sheep that exudes character and friendliness. Its soft, bulbous puffs and bright, outgoing colors make it the ideal conversation piece anywhere you find hospitality furniture. And you can win a Dottie of your own. Take a photo of Dottie in the booth, post it to Instagram or Twitter with the hashtag #tonikworld. The photo with the most engagement wins. Visit our booth for details.
Other innovative products that will be on display include:
GOBY™ – This series of indoor and outdoor furniture with a curvaceous signature shape has interplay of concavity and convexity, bringing optimal comfort and a revitalizing pop of color to any space. We have upped the style quotient by having a single tone version or adding a secondary color to the front interior.
RIPTIDE™ – This modular furniture seating system composed of three primary shapes is capable of endless configurations and is made especially for hospitality and other commercial environments. Once configured, RIPTIDE pieces can be kept together with optional ganging plates and come equipped with optional USB ports to charge digital devices when using the product indoors.
JUX™ – Truly elegant hospitality furniture, our interpretation of bar sets and seating features stretched and continuous shapes that are folded and flared. Deceptively simple at first glance, our JUX™ commercial tables and chairs contain great complexity.
KANGA™ – KANGA is a modern hospitality stool/side table with a sense of movement even when it is still. Its center "pouch" shields drinks and phones from of the sun, for those rare moments when you aren't sipping on a cold drink and scrolling through your Instagram feed.
SWIZZLE™ – We made a nonconventional stool that is twisted in a good way. Full of motion, the collection embodies both movement and perfect balance. Its easy-to-grip ridges make it a breeze to carry. It definitely puts a new spin on seating.
"Today, poetic design is based on a plethora of complex criteria: human experience, social behaviors, global, economic and political issues, physical and mental interaction, form, vision, and a rigorous understanding and desire for contemporary culture," Karim said. "TONIK allows us to live in the modus of our time, to participate in the contemporary world, and to release ourselves from nostalgia, antiquated traditions, old rituals, kitsch and the meaningless."
TONIK transcends typical hospitality furniture and includes an inventive variety of curvaceous pieces designed to set the physical experience in which we collaborate, connect and gather.
Visit toniklwp.wpengine.com for more information.
Back