Dottie is Ready For Her Close Up!
Tonik isn't quite the star of the Netflix rom-com "Love Guaranteed", but we're happy to be an extra!
The keen eyes of Suzanne Blanke with Blanke Slate design, a Tonik representative, caught sight of our Riptide benches as the movie stars strode past in a trendy office lobby.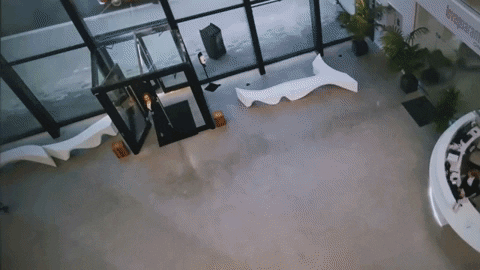 Love, Guaranteed is a 2020 American romantic comedy starring Rachael Leigh Cook and Damon Wayans Jr. The story revolves around a lawsuit brought by Rachel Leigh Cook's character and her client in the film on the online dating service's unrealistic promise, Love Guaranteed.
Finding love in the real world is never guaranteed, but we're finding that people love to occupy exciting spaces, and designers love using Tonik to make spaces engaging (guaranteed)!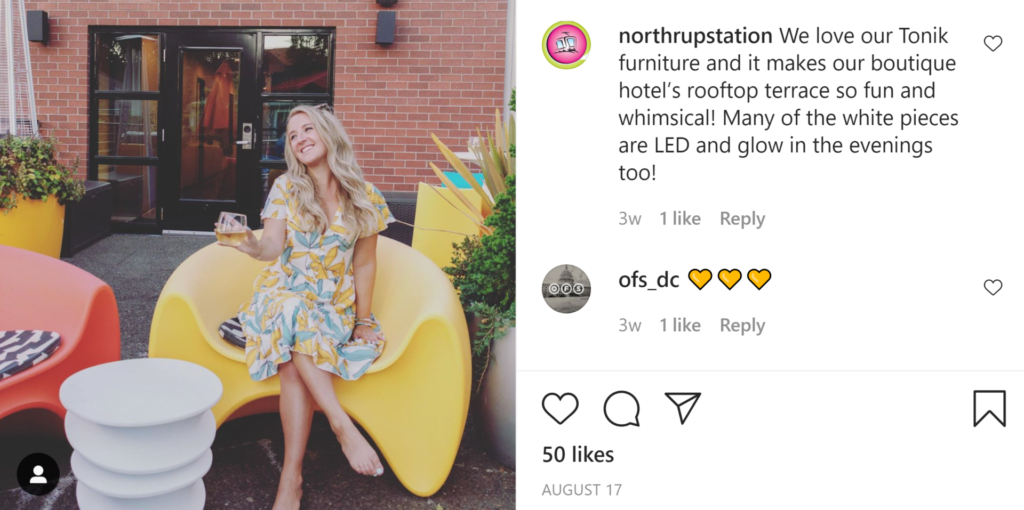 Every day, we see more and more Tonik in pictures, videos, and now on the big screen. Multi-family housing units, hotels, public spaces, and even theme parks share photos with (and because of) fun and funky Tonik furniture.
Follow @tonikworld on Instagram to see more featured Tonik sightings, and visit Tonikworld.com for galleries full of fun inspiration. Follow Blanke Slate Design @blankeslate.design
Back