Chicago's O'Hare International Airport Adds a Funky Splash of Tonik Furniture

Tonik Furniture is Taking Off!
Two million travelers passed through O'Hare Airport this Thanksgiving holiday weekend, and we're betting a whole lot of them did a double-take when passing by the new family lounge.
When parents need a rest, and kids need to burn off some extra energy, the O'Hare family lounge fits the bill. The area features durable Tonik furniture, and a fun Butch O'Hare theme (based on the WWII flying ace). Kids can run around the curvey maze of Tonik Riptide and Wishbone seating. Parents can plug devices into the funky seating for a quick recharge before their flights.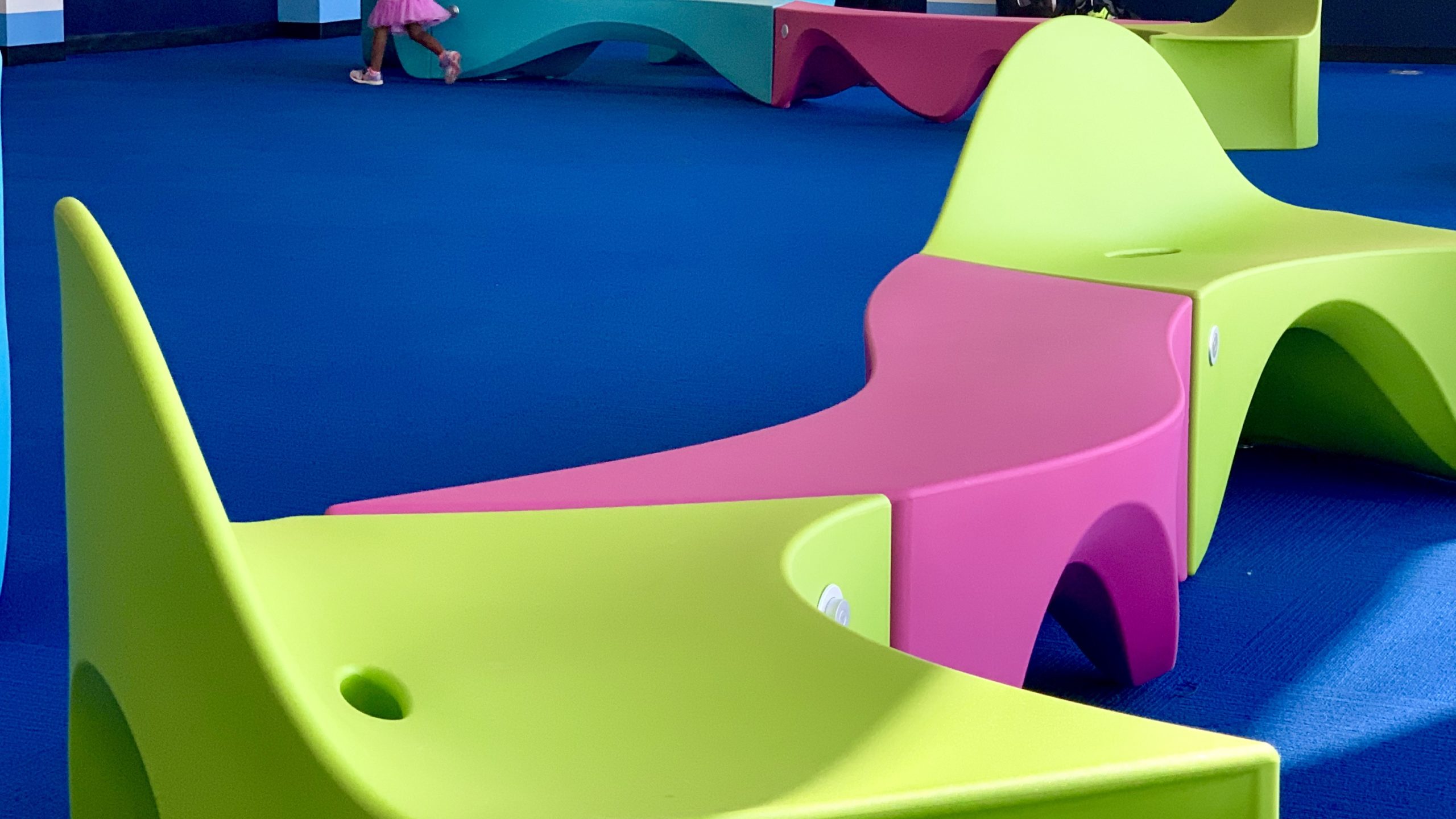 Kids will be putting Tonik furniture to the test. You will be hard-pressed to find a moment in which kids aren't enjoying the furniture, and airport staff finds that the material is easy to clean. These factors together make Tonik furniture a superb choice for both fun and durability.
You can find the Tonik furniture in the O'Hare family lounge between terminals 2 and 3. Stop by to say to Butch O'Hare, recharge, or relax. Watch our video to see the highlights of a visit from our marketing team!
Back