5 Tips for Creating Your Outdoor Space
Outdoors spaces are known to help boost moods, calm spirits, and create atmospheres that bring fun and relaxation. There are a million ways to create your outdoor space, but following some simple guidelines can help guarantee you set the scene for a good time.
Outdoor Design Tip #1: Create Visual Points of Interest
Stepping into a designed outdoor space should feel like walking into a mythical wonderland. Visual points of interest lead to a discovery process and bring about an increase in creativity and imagination. Visual aspects can include lighting, greenery, or distinct and inviting furniture to explore.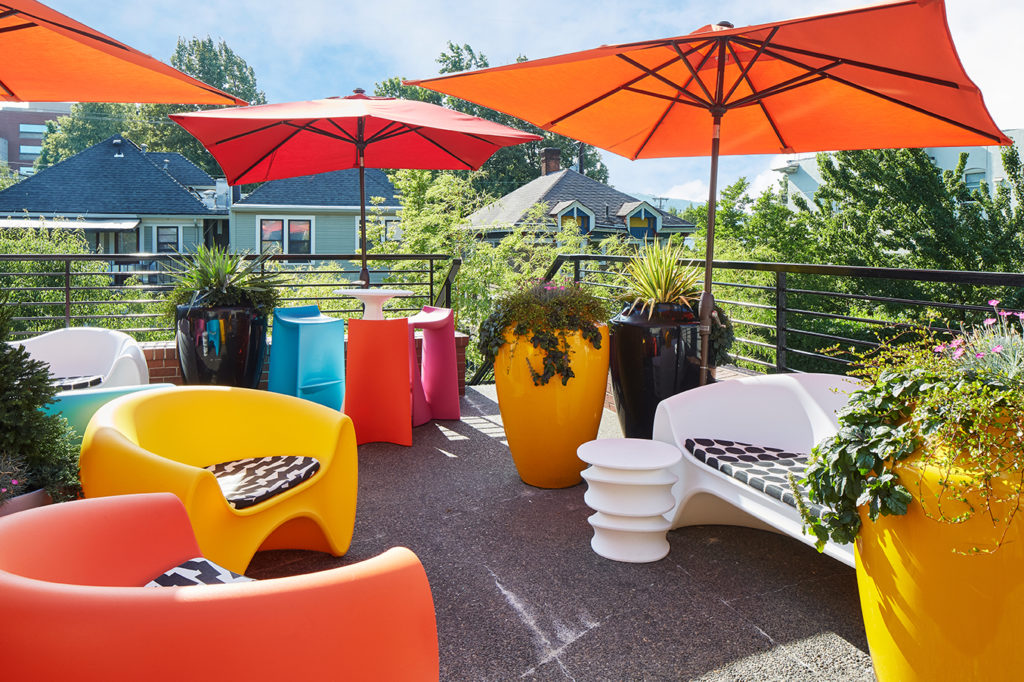 Outdoor Design Tip #2: Add Pops of Color.
Like pairing a dry red wine with sweet chocolate, outdoor spaces have neutral, organic colors and need offsets. Planters are an easy go-to for exciting shapes and colors.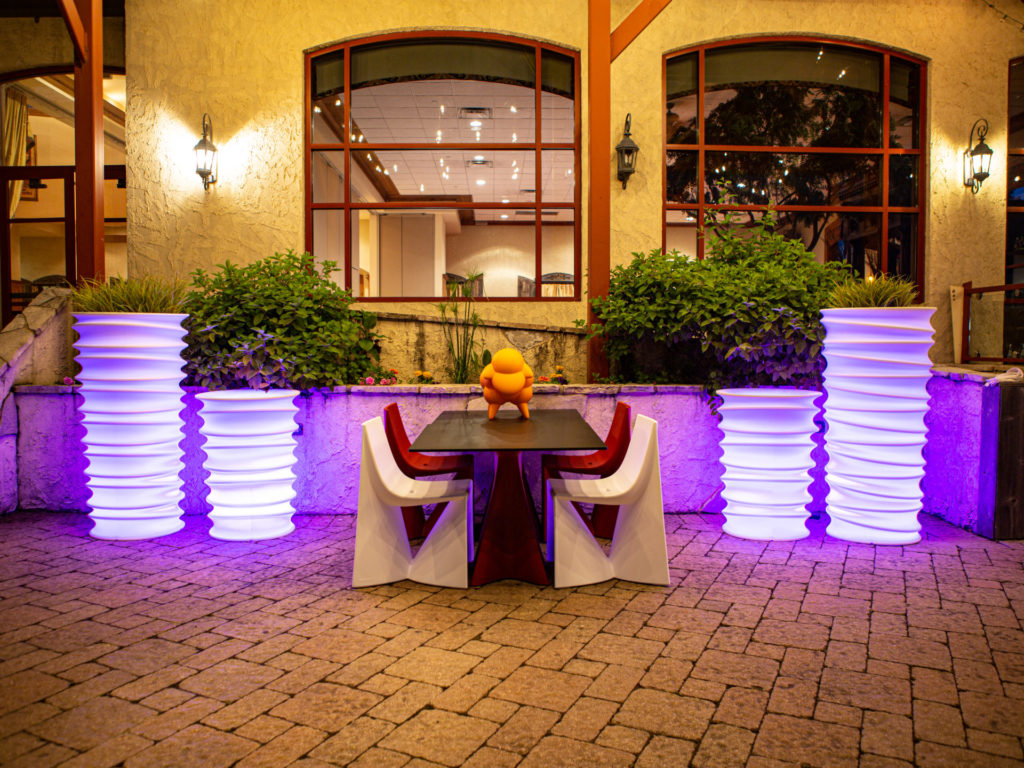 Outdoor Design Tip #3: Let There Be Light!
As the sun sets, your space can instantly transform with an entirely new vibe. Colored accent lights, attractive light fixtures, even furniture that lights up itself can set the scene for fun late into the night.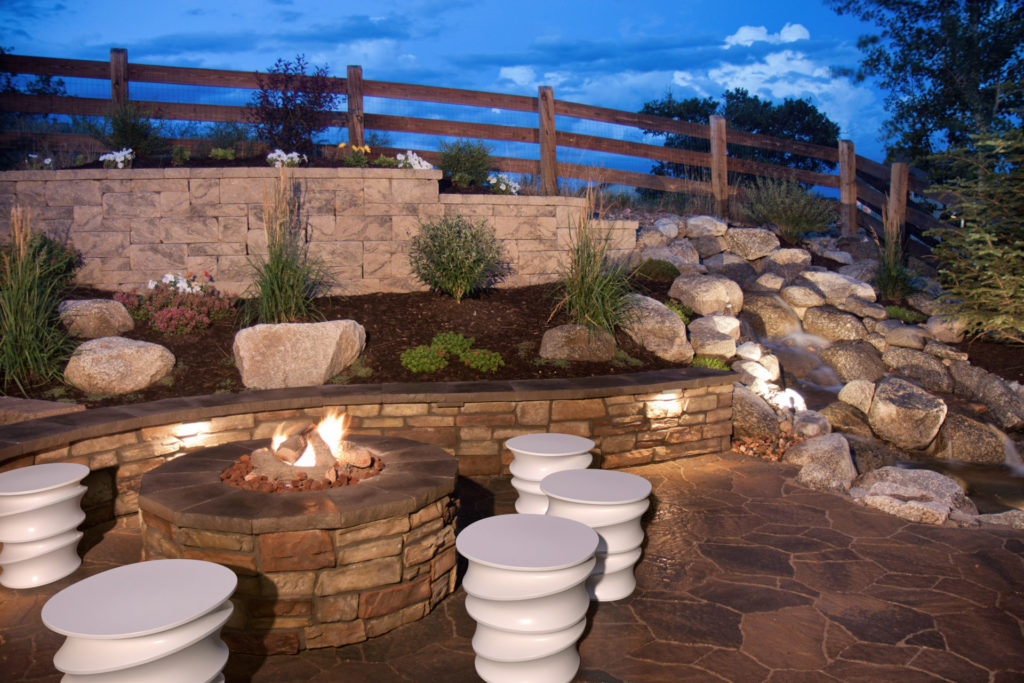 Outdoor Design Tip #4: Include a Variety of Seating Options.
Benches and Stools and Chairs, Oh My! Whether you're catering to pint-sized kiddos, or a group of full-blown adults, lots of seating options ensure the group is comfortable. Arrange your seating to suit your group and accessorize with cushions for ultimate comfort.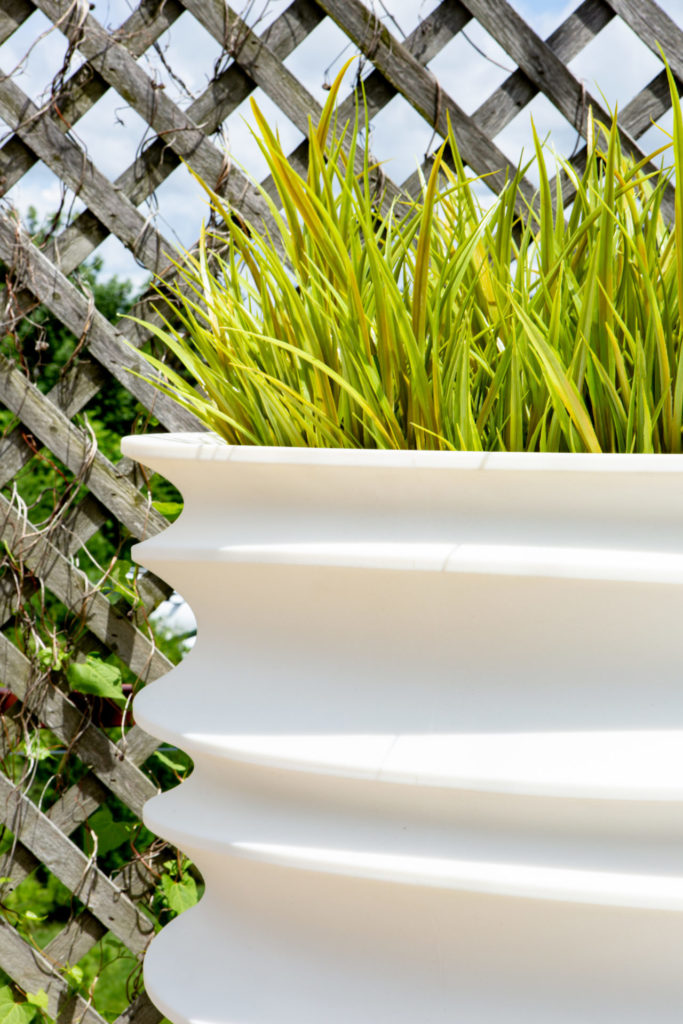 Outdoor Design Tip #5: It's Easy Being Green.
Plants don't need to be a burden. If you're looking for easy ways to add more green, consider planters with artificial shrubbery (such as products from our partner New Growth Designs). Funky planters with a pop of color combined with no-hassle, natural-looking greenery are a winning combination.
Adding visual points of interest, pops of colors, illumination, a variety of seating options, and a bit of no-hassle greenery is the winning combination to an amazing outdoor space. Whatever your area, you'll be sure to create a dazzling atmosphere with a fun and funky Tonik design, and a little creativity.
Back